Personalised skincare regimes often include products which chemically exfoliate and increase the rate of skin cell turnover. Most of my clients are aware of ingredients such as Alpha and Beta Hydroxy Acids which are designed to gently dissolve the bonds (glue) which hold the dead skin cells together; making it easier for the skin to shed!

They also assist in keeping the skin balanced, maintaining a slightly acidic (pH 5.5) environment. Studies have revealed that patients with slightly acidic skin are less likely to develop fine lines than those with alkaline skin. This is because being acidic protects the skin from environmental, pollutant and free radical damage; assisting to optimise and seal in hydration.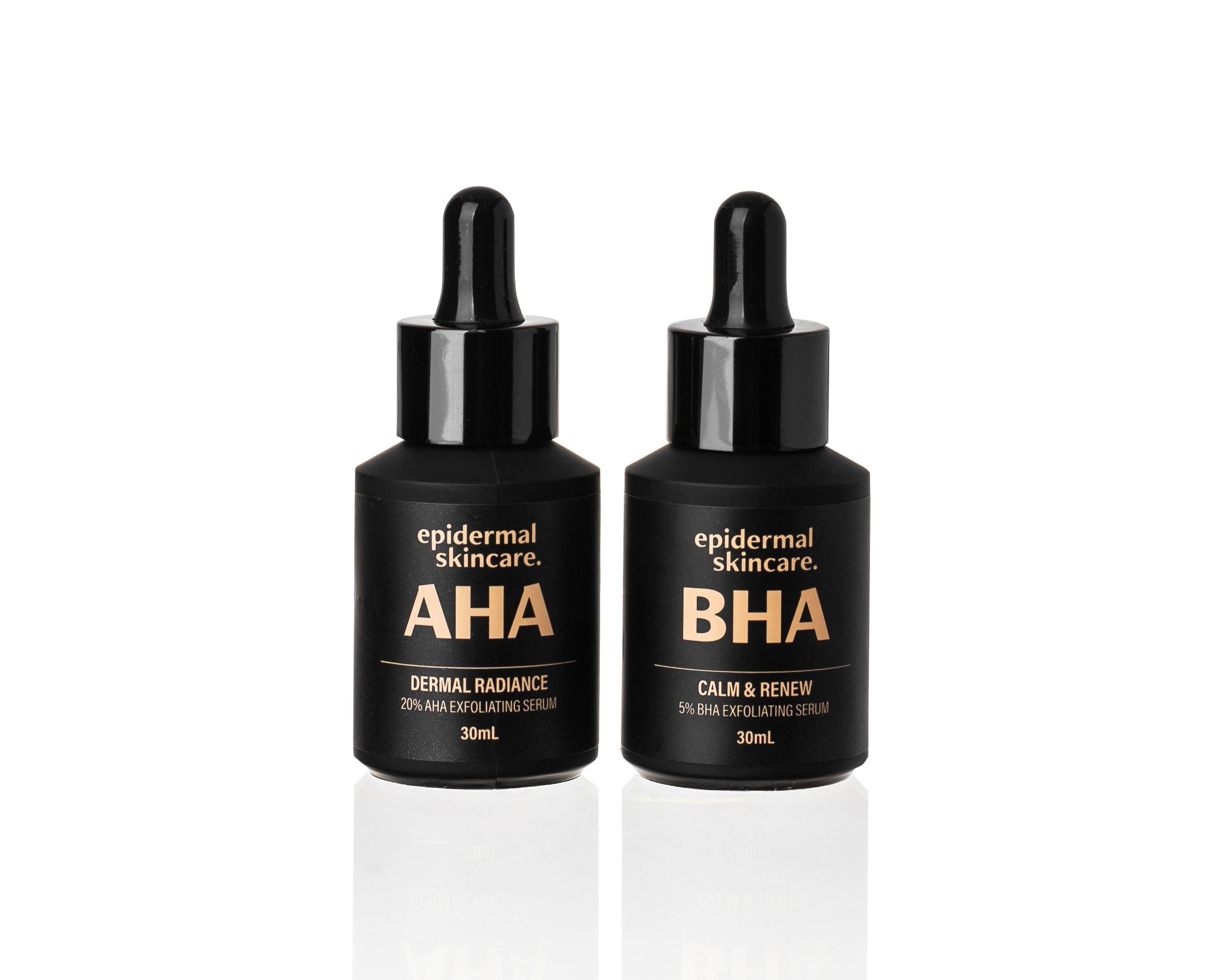 Using products which assist in skin cell turnover is particularly important for individuals who produce an over accumulation of skin cells.
Hyperkeratosis is a term used to describe a disorder of the skin cells lining the follicles. The skin cells become thicker and do not have the ability to shed (desquamate) normally due to a build-up of excess keratin. Keratin is a tough fibrous protein and it's excess production is known to be stimulated as a result of inflammation, genetic conditions and as a response to skin stress or irritation.

It is commonly associated with (but not limited to) the following conditions:
1) Eczema & Psoriasis (inflammatory skin disorders)
2) Acne Vulgaris
3) Actinic Keratosis (caused from excess sun exposure & UV damage)
Hyperkeratosis is common in inflammatory conditions such as eczema and psoriasis where the skin attempts to protect damaged areas by producing additional layers. This results in visibly raised, dry and flaky areas on the skin's surface.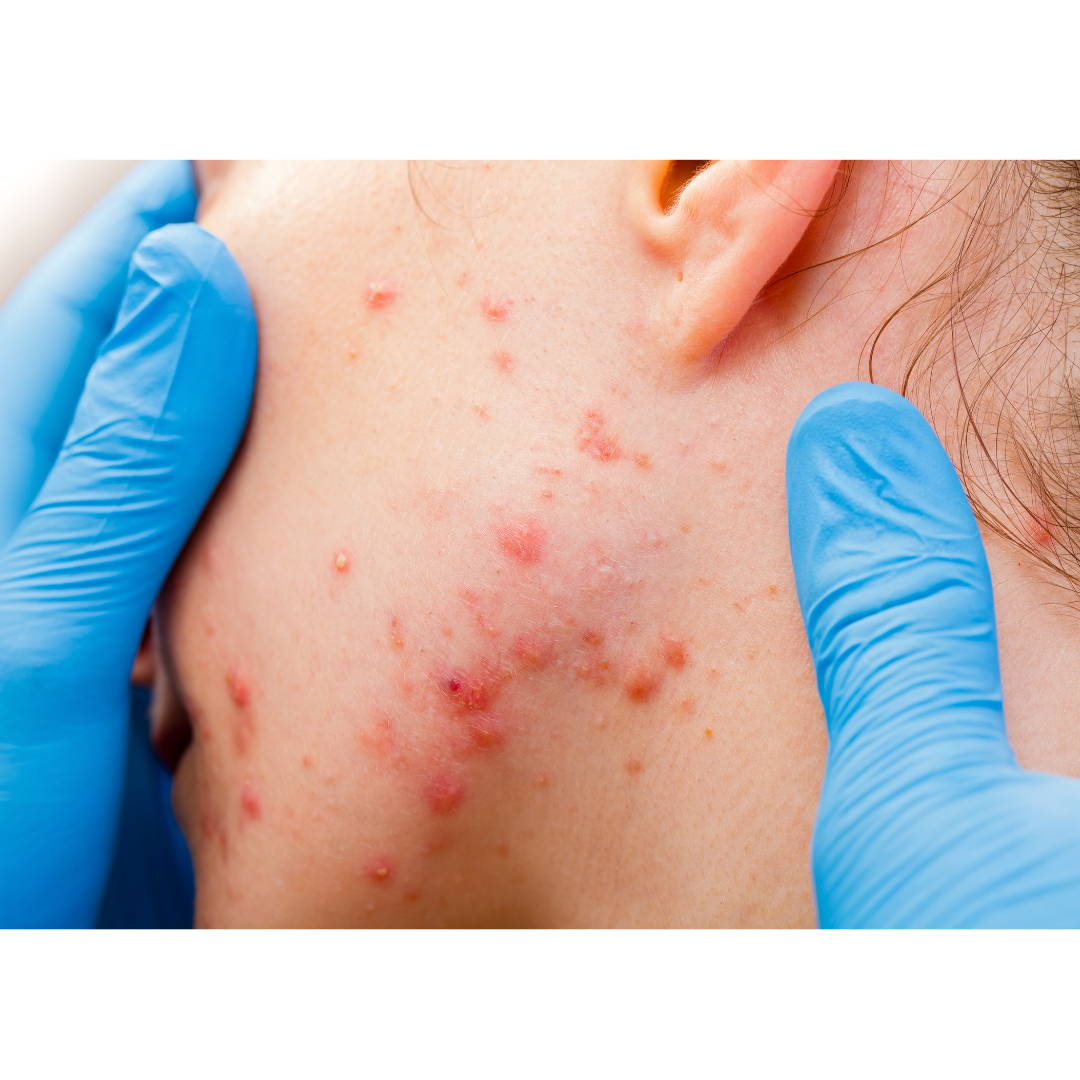 It also occurs in those that suffer with the dreaded acne vulgaris. The extra layers of skin block the opening of the follicle causing "clogged pores", microcomedones and lesions underneath the skins surface. By using a chemical exfoliant and making the skin more acidic, the growth of bacteria and fungi is reduced.

Increased epidermal thickness can also be caused by sun damage from excess UV exposure. It does this as a result of injury to the cells and pathways which respond to the keratinocytes. The skin produces additional layers as a protective mechanism; to prevent further UV penetration. You can see this in individuals who have sunbaked their entire life. The skin appears wrinkled and "leathery"!
Chemical exfoliants play a vital role in improving cellular function, increasing skin cell turnover and protecting the skin against environmental damage. They are the perfect addition to your daily skincare regime however must be introduced gradually to avoid irritation. Selecting the most appropriate product should be done via consultation with your skincare specialist, to ensure that you are choosing a product best suited to your skin type and needs!
References:
Dolenc-Voljc, 2017, "The microbiology of skin, soft tissue, bone and joint infections", cited on: https://www.sciencedirect.com/topics/medicine-and-dentistry/hyperkeratinization
D'Orazio, J., Jarrett, S., Amaro-Ortiz, A., & Scott, T., 2013, "UV Radiation and the Skin", International Journal of Molecular Sciences, Vol 14(6): 12222-12248, cited on: https://www.ncbi.nlm.nih.gov/pmc/articles/PMC3709783/
Hopp, D., 2017, "Is your skin's pH off balance? It could be causing premature aging", Dotdash publishing, cited on: https://www.byrdie.com/ph-balance-skin
Nall, R., 2018, "What you should know about hyperkeratosis", Medical News Today, cited on: https://www.medicalnewstoday.com/articles/320667.php